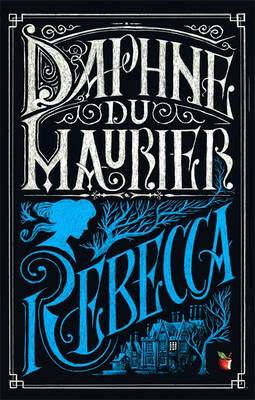 Location: Sack of Potatoes, double-header.
Chosen by: Claire
With one of the most famous opening lines ever "Last night I dreamt I went to Manderley again", Rebecca's popularity has transcended almost 80 years. Since being published in 1938, it sold over 2 million copies between 1938 and 1965 and has never gone out of print. It. Despite often gracing the "100 books you must read" lists, half of the book club had amazingly never read it.
For those who haven't either, Rebecca is best described as "a gothic romance". Du Maurier herself described the novel as "a sinister tale about a woman who marries a widower…Psychological and rather macabre." Due to the book's title, you might be mistaken for thinking that Rebecca is the protagonist, but in fact Rebecca is our unnamed protagonist's new husband's dead ex-wife. Got that? Rebecca is beautiful and mysterious, and our young protagonist feels horribly inferior to her predecessor.
Having met Maxim de Winter in Monte Carlo and married within a few weeks, the second Mrs. de Winter is surprised to find her new husband Maxim now cold and distant. What's more, the infamous and malicious house keeper, Mrs. Danvers, adored Rebecca and makes the new Mrs. de Winter feel unwelcome at Manderley, her new home. As the novel progresses, the mystery surrounding Rebecca is unravelled.
Like countless others, Rebecca certainly had us hooked—from those who had never read it before and loved it to those on a re-read who described it as "one of the best books I've ever read". It is incredibly well-written, descriptive, and compelling. In particular, our nameless protagonist's feelings of inferiority and jealousy are relatable. In part inspired by the author's own jealousy of her husband's beautiful previous fiancé, and her memories of Cornwall and similarly-named Menabilly house, it is no surprise that the novel seems so believable.
Our only criticism of the novel relates not to du Maurier herself, but to the common edition that most of us read—the Virago Press edition. Firstly, the cover is a massive spoiler alert—thanks for that Virago! Secondly, the edition's afterword by Sally Beauman (not to speak ill of the dead as she passed on this year, but…) is at best infuriating and at worst completely out of touch with du Maurier's sentiments.
It's baffling why Virago thought that including this afterword would enhance the book. While du Maurier—as the real-life jealous lover—clearly associates with the protagonist in feeling incomparable to the beauty who came before her, on the contrary, Beauman is clearly a fan of the first Mrs. de Winter. Beauman even went as far as writing a "sequel" of sorts named Rebecca's Tale, where Rebecca's story is relayed, though far from the spirit of du Maurier and the afterword almost feels like a sales pitch for her own novel.
So if you've not read the book yet, our advice is most certainly do—but not the Virago edition!
Score: A shockingly-brilliant 10/10!